Mechanical & Electrical Transmission
Steel pipe,iron & steel,non-ferrous metal,equipment manufacturing,paper-
making,tinplate,electronics,postal services,aviation,harbor,glass,pharmacy,food and other industries.

1)Large-diameter LSAW steel pipe line(JCOE and UOE),spiral welded
streel pipe line,high frequency resistance welded pipe line(ERW),steel pipe inner/outer anti-corrosion line,processes of oil pipe production line,basic automation,Manufacturing Execution System(MES) and power transformation and distribution system.
2)Electrical control system of raw material plant,sintering,blast furnace,steel making,continuous casting and rollong line.
3)Electrical control system of large equipment.
4)Electrical control system of various transmission lines and upgrading.
Comprehensive automation system for steel pipe production line
Basic automation:involving raw material steel plate feeding and aotomatic conveyance,V-shaped roll
bed automatic control,conveying vehicle (transverse/welding/ultrasonic/X-ray) automatic control,
intelligent bench system,data exchange and linkage with individual devices,equipment monitoring
SCADA system,workshop communication networking,etc.
Information-based production:involving steel pipe selling,raw material procurement,raw material and
product warehouse(including shipment),manufacturing,process design,quality design and management,
statistcal analysis,information storage and inquiry,etc.
Power transformation and distribution:according to the power demand of main equipment,
auxiliaries and utilties,combined with external power supply mode and wire incoming mode,
power is supplied in levels for workshop transformation room and the field,and electrical system
of the workshop transformation room and the field distribution system are designed in the principle
of combining centralization and decentralization.

Project Name:
Comprehensive Automation Systen for JCOE LSAW Project
Major Technical Features
Automated and paperless production process.The customer can perform real-time monitoring on
the equipments,process,quality and relevant data in each manufacturing post through internet,
and observe the production status in each workshop through real-time videos.

Conveying system and feeding system of raw materials for glass production line
Conveying system and feeding system of raw materials for glass production line
All raw material conveying control systems except weighing system in the raw materials
workshop,including homogenizing silo system,bucket elevator feed proportioning system
and rest raw material conveying part.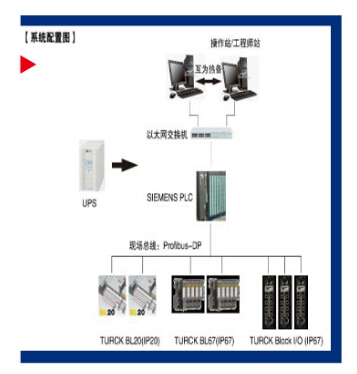 Tinplate shear line upgrading project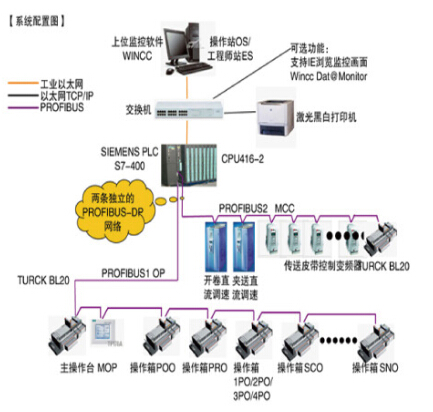 Project summary:
project:1#Tinplate shear line upgrading project
top management system:Siemens PLC(S7-400)
driving system:Siemens inveters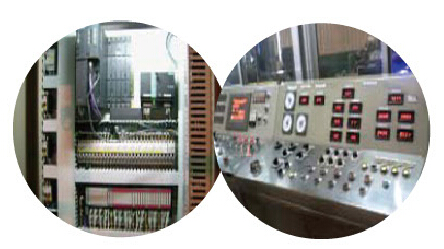 DAMF can provide various engineering services including
engineering consulting and planning,project tendering
and bidding,technical innovation and reconstruction,
system maintenance outsourcing,technical training and
operation guarante and so on in industries such as
electronic,lighting,rubber,petrochemical,light industry,etc.
Reconstruction project of horizontal line factory control system for PHILIPS